ZipCloud is proud to announce the arrival of the newest member of our mobile cloud backup app family which is compatible with Kindle Fire devices.
Like our other mobile apps, such as those catered for BlackBerry, Android, iPhone and iPad, it's been carefully designed to help our many customers both new and old to stay in control of their data—no matter when or where they are.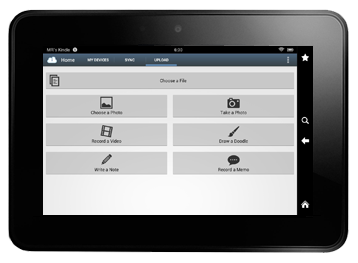 If you own a Kindle Fire and you're after some cool features like photo sharing, music streaming, automatic camera roll backup, and instant access to synced and backed up data, then you needn't look any further than this new cloud backup app.
Download and installation is quick and simple, meaning you'll be up and running in no time at all.
To discover more about our
cloud backup
range and other services we offer, such as Business and Resellers cloud backup, feel free to browse through our website.