So, file sharing – what's it all about? In short, if you don't already know, it's a mighty little tool of cloud backup that could save you masses of time when it comes to sharing photos, music, videos and documents with friends, family or work peers.
No more writing CDs or DVDs and passing round flash drives—just plain, simple sharing in sixty seconds that anyone, no matter your computer literacy level, can effortlessly manage.
At ZipCloud, we offer a number of different ways to share your files and folders within just a few clicks, meaning anything from small reports to large videos and photo albums can be shared in no time.
Here's a quick run through our four different types of
file sharing
:
User to User Share – Between ZipCloud Users
Log in to your cloud backup account via our website > in your control panel, click VIEW MY BACKED UP FILES > select a device, such as your PC or notebook > click BACKED UP FILES or BACKED UP FOLDERS > find the file/folder you wish to share > hover the cursor over it till highlighted > click file/folder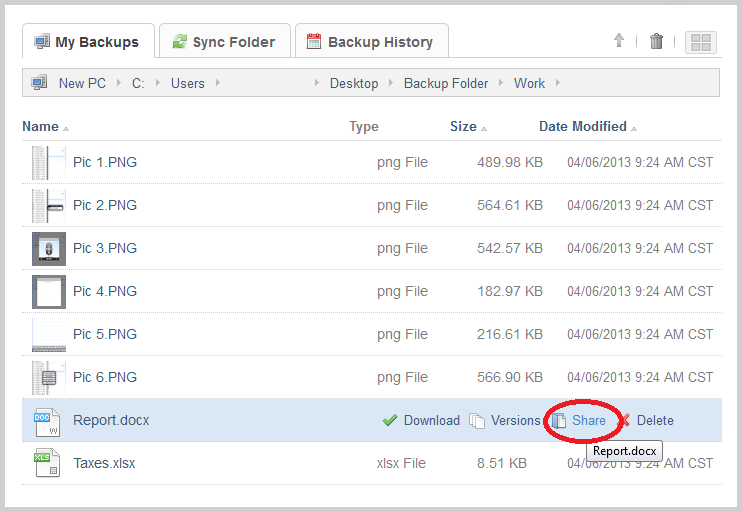 Select SHARE FILE > enter email address of recipient (accompanied by a message if necessary) > click SHARE FILE to finish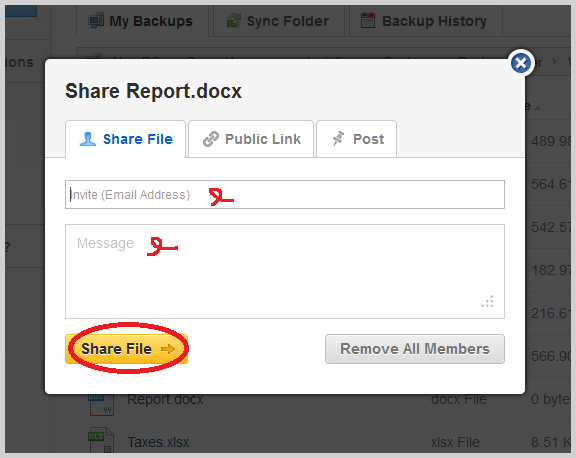 In the email delivered to the recipient will be a notification informing them that a file/folder has been shared.
Public Share – Create a Link for a ZipCloud User/Non-User
On the Sharing menu click PUBLIC LINK > CREATE LINK >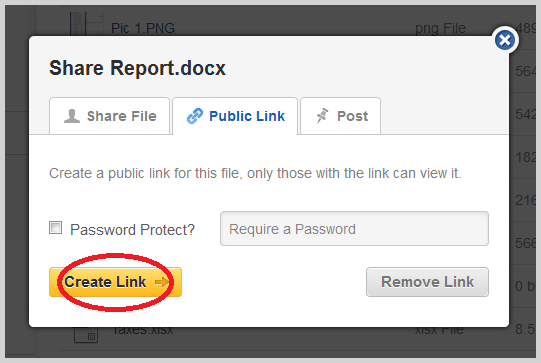 (Continued) press CTRL and C on your keyboard to copy the created link > send an email to the person you'd like to see the file/folder
All the recipient has to do now is open their email inbox, copy the link, paste it into the address bar in their browser, and click DOWNLOAD FILE followed by SAVE FILE.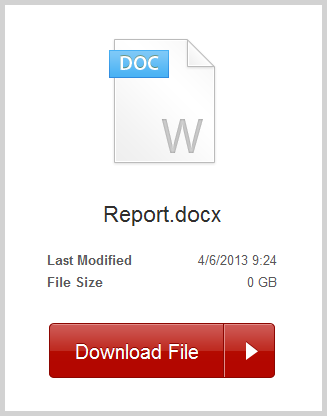 Password Protected Public Share – Same as Above, but with Extra Security)
Type a password > click CREATE LINK > Copy the link to an email (don't forget to include the password) and send it to whomever you'd like to see the file/folder
The recipient, just like in a standard Public Share, just needs to now copy the link to their browser to download the file/folder. The only difference is that they will need to type in the password to gain access.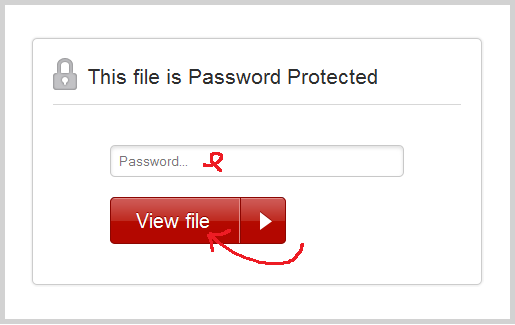 Social Media Share – via Twitter, Pinterest, & More
This method of sharing will allow you to do so via five different routes: Twitter, Facebook, Google +, Email, and Pinterest. Just click your preferable route to begin the simple process. To provide you with an example, here's how to share on Facebook:
First, make sure you're signed into Facebook in another tab of your browser > click POST from the Share menu >
(Continued) in the Facebook window, if necessary, you can now write a comment > click SHARE LINK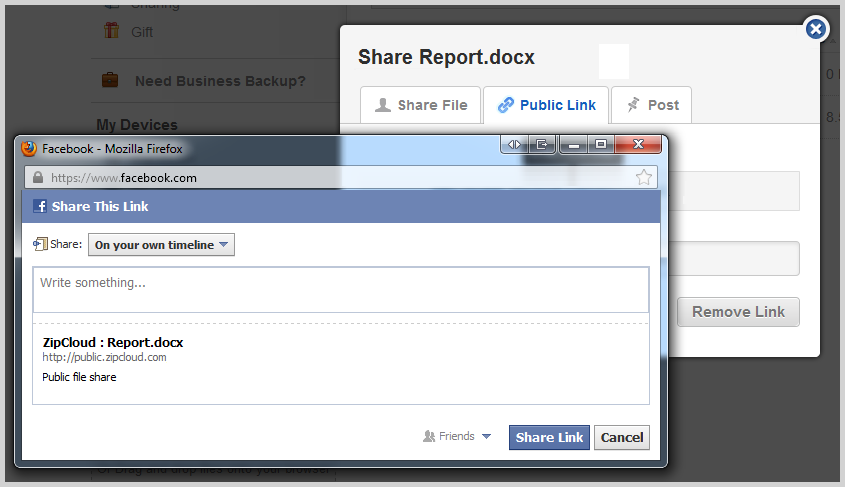 The file/folder has been posted on your Facebook Timeline ready for your family or friends to download in their own time.
Cloud Backup Share Management
What should you do if you ever accidentally share the wrong file/folder?
Well there's an easy solution to that: just hover over the file/folder > highlight it and click UN-SHARE > click OK.
Share statuses can be seen by clicking the Sharing tab in your control panel on our website, as can they also by hovering over files/folders and clicking the blue OPTIONS symbol.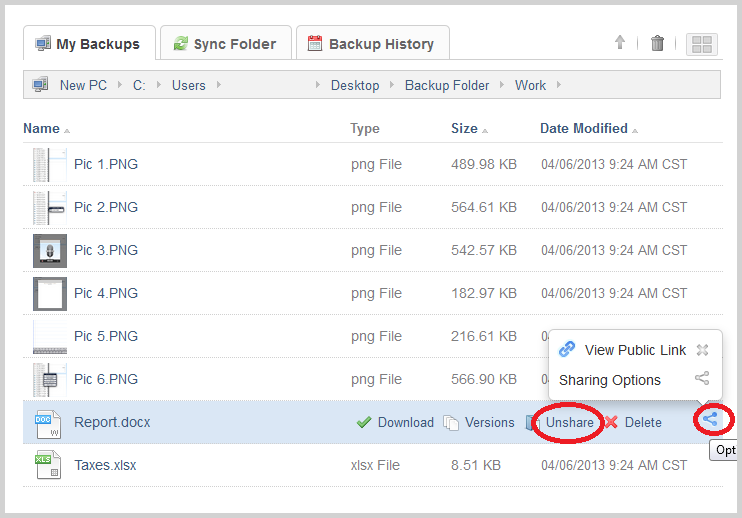 And there you have it. Sixty second
file sharing
simplicity!